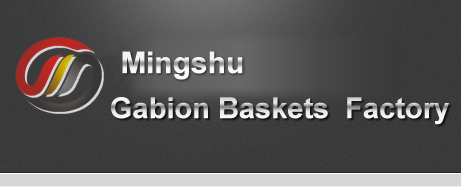 Welcome To Mingshu Gabion Baskets Factory
We can produce Gabions, Gabions Retaining Wall, Gabion Baskets,Gabion Boxes, Gabion Walls, Gabions Design, Gabion Cladding products
Why do we choose gabions?
Gabions are environment friendly products and cost effective when compared to other options. The inherent advantages of cost and the fact that Gabions withstand the rigors of the environment for very long periods of time have made the use widespread.
Gabions have the following positive advantages :
- Cost effective & environmentally friendly alternative to concrete system
- The Gabion structure blends easily and harmoniously with natural surroundings
- Simple & speedy installation , using natural or quarried stones obtained locally
- Ability to deform without cracking allowing the structure to withstand any unpredictable movement or settlement without loss or stability
- Higher resistance to natural forces due to better tensile strength
- Majority of manpower need not to be skilled & speed at which the work is carried out is unparalleled in civil engineering, besides making it cost effective
- Easy of repair to any damaged cages, with minimal expense
- The use of Gabions as retaining structures provides a low cost alternative to concrete or masonry retaining walls.
What are Gabions ?
Gabions are wire mesh boxes, containers or baskets filled with rock to prevent soil erosion and to retain/contain soil particles. They reduce water velocities and re-capture river bed sediment in streams. Flat Gabions, called River or Reno Mattresses are widely used in river courses where soil erosion is a problem over a wide flat area and a large area needs to be protected against soil loss/scour. They are used mostly in the civil engineering industry especially in the construction of roads, however recently due to their environmental benefits are being used in many various applications and industries.
They were even recently used to contain chickens for transportion in the back of a vehicle to the reseller with suprising success !